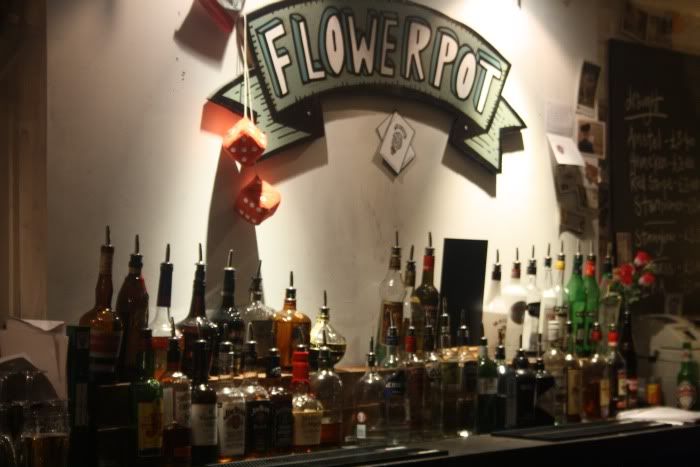 Featuring Alan Pownall, Mumford and Sons, Damien Rice and Angus & Julia Stone.
The Communion franchise has blossomed from a small club night into a fully fledged record label and essential music hotspot since it began in Notting Hill Arts Club in 2006. Founded by Ben Lovett (of Mumford and Sons), Kevin Jones and producer Ian Grimble, it has played host to many respected artists such as Laura Marling, Alan Pownall and Mumford and Sons; all of which began their careers alongside Communion. Earlier in the month, it was announced that a series of free gigs would be hosted at tiny Kentish Town venue The Flowerpot. A number of artists (most of which had worked with Communion before) were handpicked to spend the day collaborating and then asked to perform the finished product to an audience of 150 in the evening. The duration of the week saw the likes of Mt Desolation (led by Jesse Quinn and Tim Rice-Oxley of Keane), Lissie and Marcus Foster present captivating collaborations; but Saturday was definitely the most exciting date of the week. With only members of Mumford and Sons listed as playing, the crowd were treated with appearances from unannounced surprise guests Alan Pownall and Damien Rice.
By 8pm, the venue is already bursting at the seams, just as opening act Pete Rowe takes to the stage. The folk scene regular charms the crowd with his unique guitar playing and smooth vocals. Towards the end of his set, he is joined on stage by The Staves. The trio of sisters from Watford follow on nicely with their flawless harmonies and mesmerise us with a handful of their own serene melodies; accompanied only by acoustic guitar and ukulele. Australian duo Angus & Julia Stone then make their second appearance of the week. They play a few recognisable songs from their album, doing them even more justice live with their hauntingly good voices. Just as they are about to commence with their last song, they announce that they will be joined by special guest Damien Rice. They deliver a mellow, folk rendition of 'You Are The One I Want' from the musical Grease before Damien is left solo to give a special one-off performance. The atmosphere is booming as he invites members of the audience to accompany him on stage and enthrals every person in attendence within a mass sing-along.

The headline act of the night falls in the hands of Alan Pownall; an artist who has recently broke into the mainstream with his debut album 'True Love Stories'. He effortlessly performs a handful from this record, particularly illustrating his appeal during poignant single 'Colourful Day'. Between songs he questions the crowd "Has anyone seen Almost Famous?" He then delves into a cover of Elton John's 'Tiny Dancer', taken from the film's most eminent scene. He may have had to read the lyrics from his BlackBerry, but that didn't deter it from being one of the highlights of the night (mostly because it is my favourite movie and I was able to have a sing-song). He definitely lives up to his reputation as a fine entertainer and musician. Joining him on stage are Ben Lovett (on piano accordion) and Winston Marshall (on banjo) who form half of Mumford and Sons, a band who have recently re-defined the term 'nu-folk' with their multi-instrumental talent and charismatic live performances. Over the last two years they have stormed into the music scene, bringing folk back into the limelight along with artists such as Laura Marling and Noah and the Whale. Although tonight they only keep in the background, it is satisfying enough catching just a glimpse of their gift.

(photos by Me and Sanna Karim)