Fresh from another support slot with friends and fellow Welshmen Lostprophets earlier in the year, Kids In Glass houses return to London to showcase their very big second album 'Dirt' to a packed, sold-out Koko. As one of the Dirt musical's most anticipated dates, the band finally got their moment to shine; and what better place to do it than Koko, a classy venue fit for a classy band.
From the second set opener 'Artbreaker I' drops and explodes like a bomb, it is clear that this show is going to be one exhilarating trip. They are here for one reason and one reason only; to entertain. This is something they have never had any problems doing in the past thanks to those trademark infectious hooks and their huge on-stage presence. They are obviously here to show off the new record but a few tracks from debut 'Smart Casual' are thrown in for good measure and even a sneaky cover of Gwen Stefani's 'Hollaback Girl' makes an appearance. Every single song is received enthusiastically by the crowd, particularly fan favourite 'Give Me What I Want' and recent single 'Matters At All', as their catchy choruses are bellowed by almost every person in attendance. The band's energy instantly rubs off on the crowd as the whole floor is engulfed within an enormous mosh-pit at the drop of 'Fisticuffs' and 'Artbreaker II'. As they continue to smash out one hit after another, it is clear that their live sound has significantly improved. The new record being notably heavier definitely plays a role in this as the powerful riffs of 'Youngblood (Let It Out)' and 'Hunt The Haunted' challenge a number of their pop rock predecessors; many of which are loyal fans of the band. Tonight, members of One Night Only, You Me At Six, The Saturdays and Mcfly turn up to show their support and check out their new competition.
The chaos of the night is only briefly paused during 'The Morning Afterlife', as poignancy fills the room and shows that this song is in a completely different league to anything they have ever done before. Front man Aled Phillips' vocals sound stronger than ever and he manages the epic power ballad as if he's been whipping them out for years. Set concluder 'Sunshine' also echoes this as every single member of the band puts everything they have into the last few seconds. The powerful track leaves an emotional lasting impression on every person in the room. I've seen Kids In Glass Houses conquer many venues over the last four years, but this performance completely thrashed them all. They were already on their way to becoming one of the biggest breakthrough bands in the U.K, but this show just confirmed that they are well ahead of any competition. One thing is certain, they have a very exciting future ahead of them and I'm honoured to have been paying attention from the very beginning.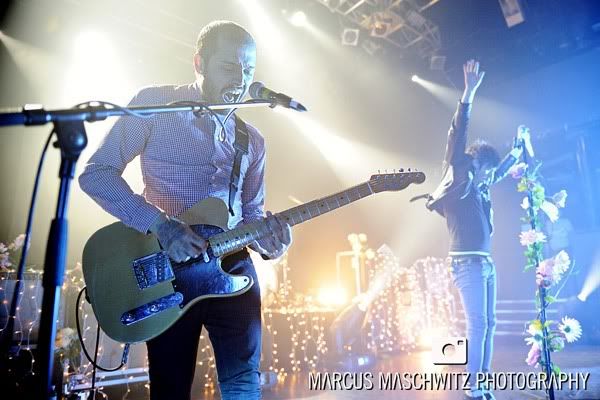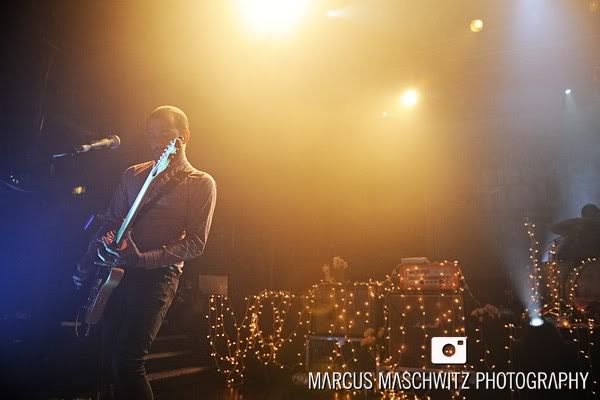 This is my extended review, to see the edited version on Rock Midgets, click here:
rockmidgets
All photos by Marcus Mashwitz, check out his band photography here:
londonbandphotography.co.uk